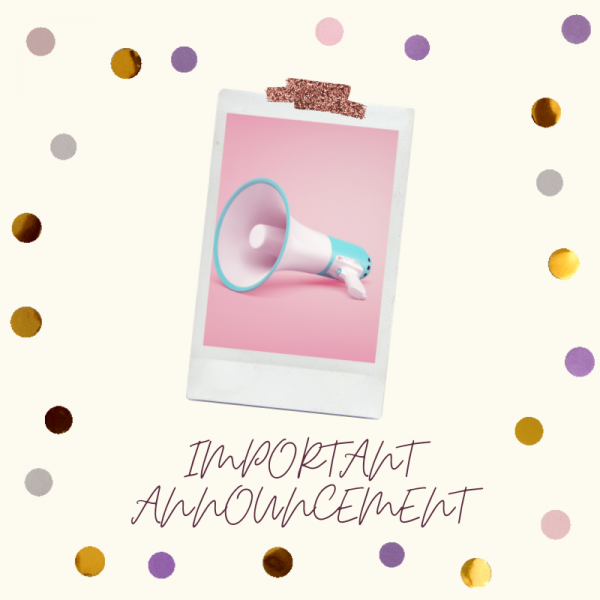 The Great Volcanic Mountain Challenge and Family Trail Run has been cancelled for 2020
Due to COVID19 restrictions it will now not be possible to hold the events this year. We are now planning to hold the events on Sunday 29th March 2021 subject of course to COVID developments.
All registered participants have been advised that registrations for 2020 will be carried over directly to the new event. however, should you want a refund and we haven't been in contact,  can you please contact us via contact@rotarycluboforange.org.au and provide;
Full Name

Date of Birth

Email Address (that you used to register); and

Bank Account Details (BSB and Account Number)
We will endeavor to process refunds as quickly as possible, but being a not-for-profit, volunteer-based organization, we may need additional time to complete.  We ask for your understanding and patience.
Sincerely
The Rotary Club of Orange
About
The Great Volcanic Fun Run comprises two events the Mountain Challenge (Race Details) and the Family Trail Run. In both events, you can run or walk up fire trails and bush tracks with some spectacular views from Mt Towac, Young Man Canobolas, and Mt Canobolas.
The Great Volcanic Mountain Challenge starts near the Pinnacle Picnic Reserve and finishes at the top of Mt Canobolas (the overall climb is 520M and the distance is 11KM); and a bus takes you back to the Pinnacle Picnic Reserve. Whereas the Great Volcanic Family Trail Run starts and finishes at the Pinnacle Picnic Reserve. 
This is an annual event and entry numbers continue to climb each year exceeding 500 people. Top runners can finish the Mountain Challenge in under 1-hour, with most participants finishing between 1.5 to 2.5 hours; and top runners can finish the Family Trail Run in under 30 minutes with most participants finishing between 45-minutes to 1 hour.
These events are open to everyone – runners and walkers, young and old, individuals and families. But it is a challenge, so be sure you are fit enough to complete this long course within 150-minutes and the shorter one in about 75-minutes.
Sadly earlier this year one of our major organisers of the event, Richard Carter died from pancreatic cancer. To commemorate Richard's valuable contribution to the event, we have choosen Pancare to be the principle recipient of our proceeds from the event. 
NSW Mountain Running Championships
Athletics NSW has again selected Orange for the NSW Mountain Running Championships for the next 3 years. This will be the 11th year that Orange has conducted the championships with the exception of 2018 when bush fires closed to course.
The course is challenging and most importantly, it is located in the western Region of NSW which encourage the coastal athletes to travel out and provides a local venue for all the distance runners.
We have seen over the years many Olympic & Commonwealth Games representative athletes come and challenge themselves to the high altitude and tougher uphill course in Orange as part of their endurance training.
As mountain running and trail running have limited venues this has been a long established well conducted event thanks to the Orange Rotary Club and Goldseekers Orienteering Clubs.
The championships act as guide for registered athletes with Athletics NSW to be selected as a member of the NSW Team to compete at the National Mountain Running Championships. There have been many runners competing in the Great Volcanic Challenge just for enjoyment who have been very successful fun runners only to be encourage to register with Athletics NSW to be selected to go and compete overseas in the Australian Mountain Running team.
Many thanks again to the Rotary Club of Orange and the Goldseekers Orienteering club for conducting a very well organised and challenging event.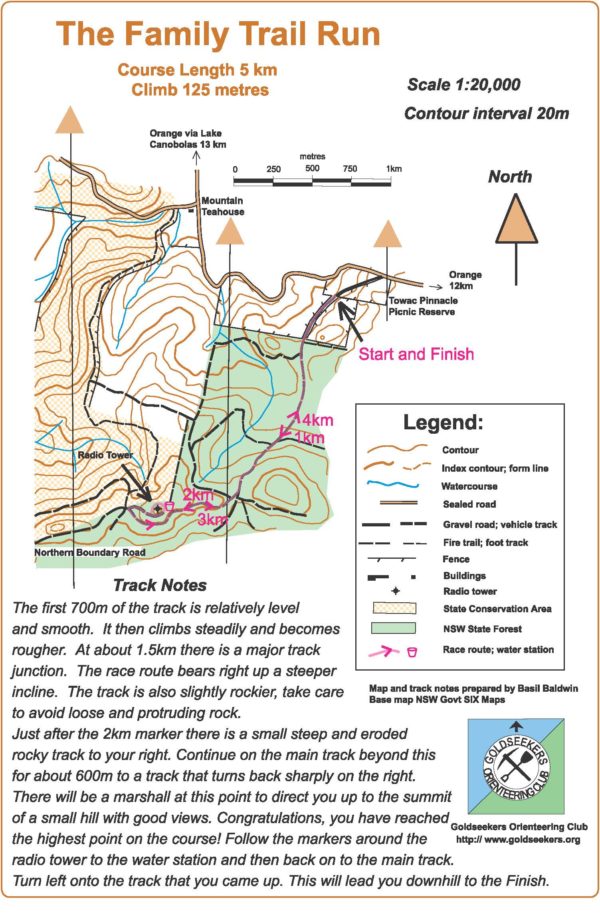 Great Volcanic Mountain Challenge Entries
Entry Fees (until 22 March 2020)
Individual Senior: over 18-years of age = $55.00
Individual Junior: under 18-years of age = $40.00
Entry Classes
Age categories are based on a participants age on the date of the event. 
Under 15-years of age

15-17-years of age

18-19-years of age

20-34-years of age

35-39-years of age

40-44-years of age

45-49 years of age

50-54-years of age

55-59-years of age

60-64-years of age

65-69-years of age

70-74-years of age

Over 75-years of age
Age categories relate to both male and female participants. 
Great Volcanic Family Trail Run Entries
Entry Fees (until 22 March 2020)
Individual Senior: over 18-years of age = $30.00
Individual Junior: under 18-years of age = $25.00
Entry Classes
Age categories are based on the participant's age on the date of the event 
Under 9-years of age

9-10-years of age

11-12-years of age

13-14-years of age

15-16-years of age

17-18-years of age

Over 18-years of age
Age categories relate to both male and female participants for all courses. 
Event Information
Entries
Online entries accepted up to 11:59PM on Friday 27 March 2020
Entries on Saturday 28 March 2020, 12:00PM to 4:00PM @ The Orange Visitors Information Centre
Enter as an Individual only
Individual entries are either Junior (under 18 years) or Senior (18 years and over)
Entry fees for the main race include shuttle bus return to Registration area at Towac Pinnacle Picnic Ground.
The buses operate until 12 noon
Race Packs
Race packs will not be posted to participants.
Race pack pick-up will be available at The Orange Visitors Information Centre on Saturday 28 March 2020 between 12:00PM to 4:00PM. Where possible please take advantage of the Saturday pick up to reduce the rush on race day morning
The packs, including Race No. bibs and any shirts ordered, will be available at the Registration Area from 7:30 am on race day.
The Start
There will be two Start times: 9:00AM and 9:10AM, for the main race and 9.45AM for the Family Trail Run.
With electronic timing mats at the Start and Finish, there is no handicap in starting with the second wave at 9:10AM.
Your wave assignment will be indicated on the label attached to your race pack.
With growing numbers in the event, safety becomes more important. The objective of having a two-wave Start is to allow top runners to complete their descent of Mt Towac before slower contestants commence their ascent.
Please respect your wave assignment to assist with this goal.
General
There is no public transport to the Registration/Start area
Portaloo toilets will be available near the Registration area.  There are public toilets at the summit of Mount Canobolas
A 'Clothing Return' is available, a box will be placed near the Start and taken to the Finish area at the summit during the run
All finishers will receive a commemorative medal, and a certificate citing their name, time and category placing will be available online.
Please note that dogs will not be permitted on the course or any associated area, e.g. Registration, Start and Finish areas.
What to wear?  That depends on your ability.  Trainers that fit firmly on the feet are important to deal with gravel roads and bush tracks. Consider sunscreen, hats, and water.
Pinnacle Physiotherapy will be offering massage services before and after the event. Look for their marquee near the Registration point.
Food and Drink
Coffee van at Registration Area from 8am
Cold drinks, tea, coffee, BBQ sausage and steak sandwiches on sale at Registration Area after the event
Water stations (3) along main course one at the turn point of the mini challenge
Water and watermelon available at each Finish
Parking
At the Registration/Start areas parking will be over three or four areas.  Please assist by following directions from the Parking Marshals to achieve maximum efficiency with the space available.
Spectators wishing to park at the summit must also follow directions from Parking Marshals as space is extremely limited.
Getting There
The start is just 12km from the centre of Orange NSW. There are signs at all turns.
Approaching Orange from Bathurst, Cowra or Dubbo, follow the Great Volcanic Mountain
Challenge signs from the large roundabout, corner of Summer Street (Mitchell Hwy) and Woodward Road, Orange.
Head south on Woodward Rd for 1km, turn right into Racecourse Road, cross a railway bridge and continue south. The road becomes Pinnacle Road and winds its way to Towac Pinnacle Picnic Ground assembly area. (Coordinates: -33.3465, 149.0295)
Please take your time on this road, it is narrow with some tight turns.
Allow 30 minutes for travel from Orange, parking and walking to Registration Area.
Course maps
The main race starts near Towac Pinnacle Picnic Ground on Pinnacle Road, Orange and takes in spectacular views from the volcanic range, passing through changing vegetation on little used forest roads and bush tracks. The course is 11 km.The second half of the course takes in Mt Towac (1350m), some beautiful forest area then Young Man Canobolas (1330m) via bush tracks before ascending to the summit of Mt Canobolas, at 1397m, a climb of 520m and the finish point.
The Mini race start half an hour after the main race at the same starting point follows a different (easier route) to an as yet unnamed plateau with spectacular views and returns to the starting point.
This is NOT a training map but could be useful for those wishing to get familiar with the course.
Awards
Medals will be presented to the three fastest female and male competitors for each age category in each event at presentation ceremonies after the events have finished. In addition to the Great Volcanic Mountain Challenge, there will be special awards for the overall male and female winners of that race, the fastest female and male in the junior category (under 18-years of age) and to the oldest female and male competitors that complete the course within the race time of 150-minutes.
Directions
Race Packs: Orange Regional Museum 
Event Registration and Race Start: Pinnacle Picnic Area
Event Organisers